Jeramy's Indianapolis Pictures, Part 2
---
These are pictures from my home city of Indianapolis. These are more recent than those found at the Other Indianapolis Picture Page.
An angel from the Crown Hill Cemetary.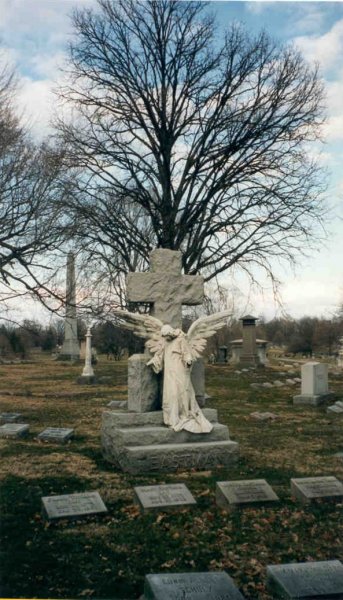 A close up of the same angel.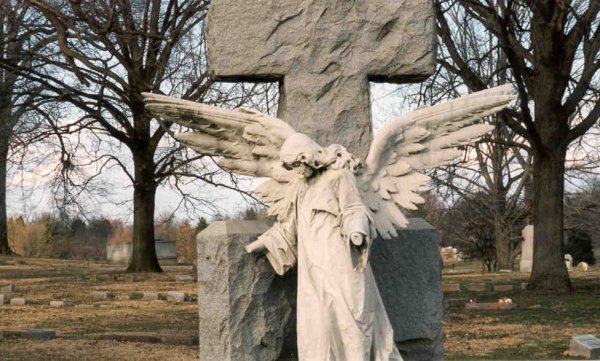 A small angel from the same cemetary.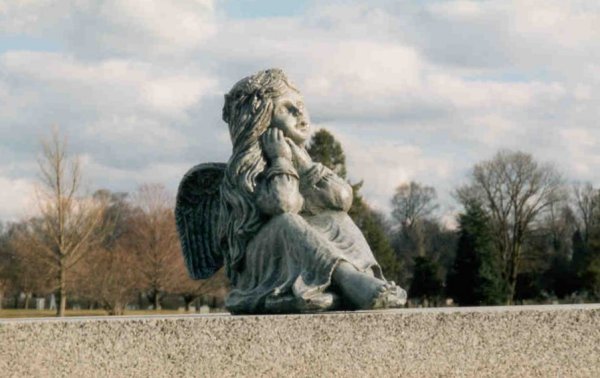 Close-up of a statue at Holiday Park.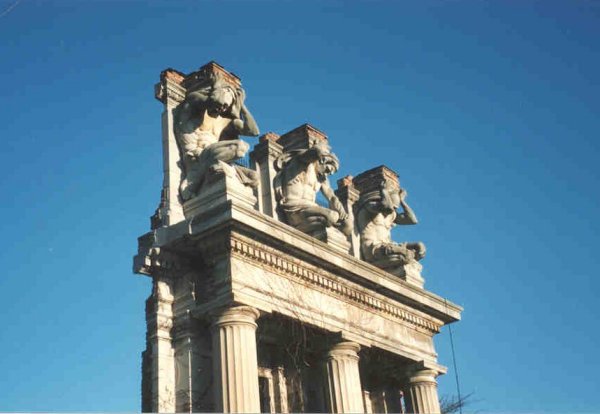 A dancing woman statue in a fountain in a downtown park.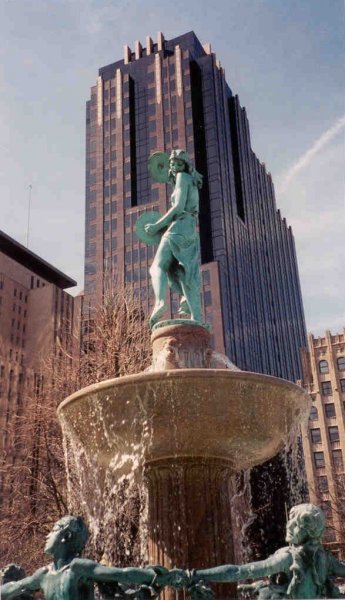 The same fountain--a closeup of the dancing children.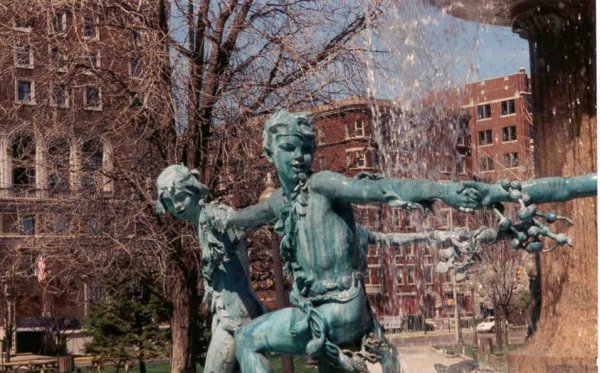 Here is the Indianapolis skyline at dawn, taken from the IUPUI campus.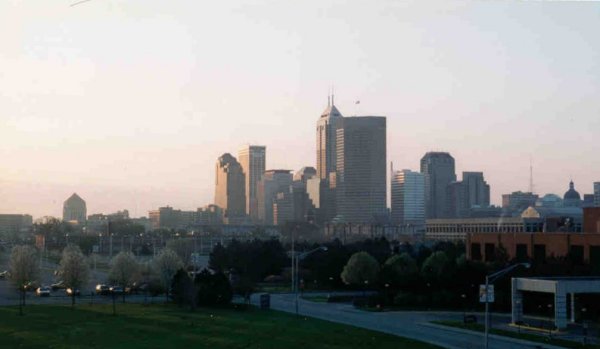 Conversely, here is an Indianapolis sunset.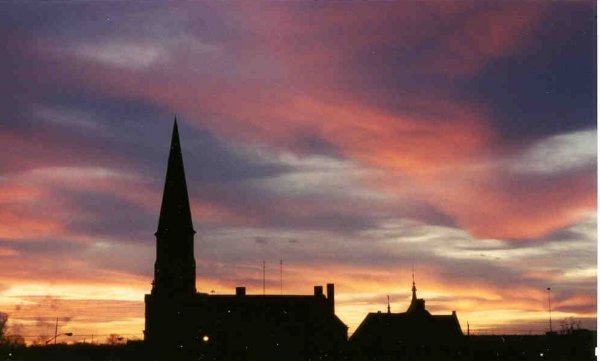 The reflection off of a mirrored building downtown.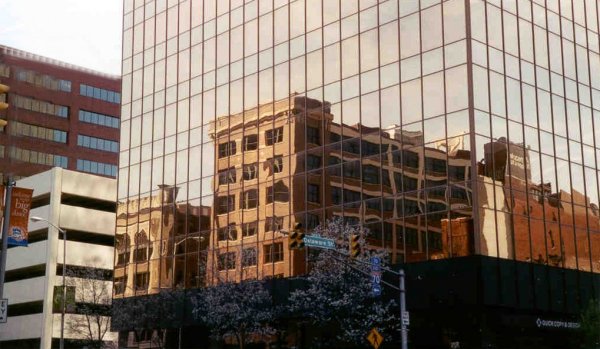 A fountain made of musical instruments.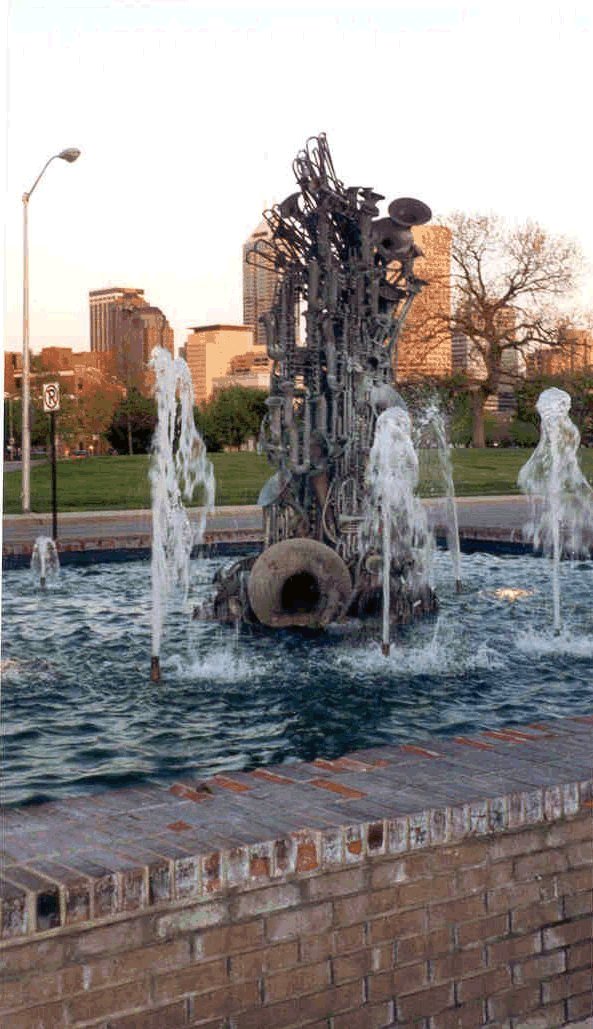 An image of 3 Greek mythical figures in a downtown nook.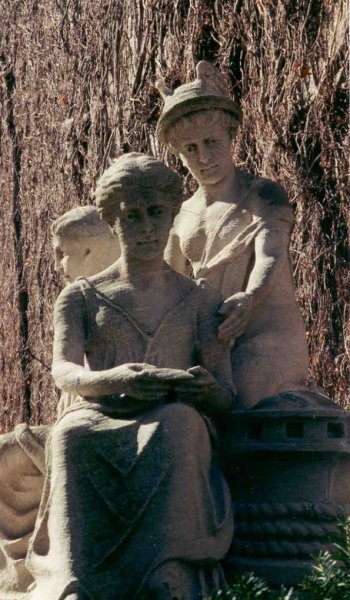 A dry river in a southern Indiana State Park. This was taken while I was with my grandmother on her last trip outside of Indianapolis before she passed away.

A house along the Monon trail.